Elite Homework Doers | Simple Ordering Process

PLACE YOUR ORDER
Place your order by filling out the order form by clicking here. Once you submit your order form, our professional customer representative will assess your workload and issue a fair quote. The price is always flexible to ensure both parties come to a fair agreement. 
MAKE PAYMENT
Once the quote is issued, you are set to process payment. Our payment method is 100% safe and your funds are protected by Paypal. 
ORDER ASSIGNED TO WRITER
Your order is then assigned to one of our best highly qualified homework doer experts, depending on the area of the subject. You can always keep track of your order at any time of the day or night. In case you need to add more files, contact our online live support representative or send your files via email; sales@elitehomeworkdoers.com
The assigned homework doer expert will ensure to complete the task before the deadline to allow you time to go through the task before submission
COMPLETED ORDER DELIVERED VIA EMAIL
Once your order has been completed, it's sent back directly to your Email. In case of any revision, feel free to request for revision at no further cost. Your revision must meet our revision policy. Attach your revision instructions in our Email or attach it to our online live chat.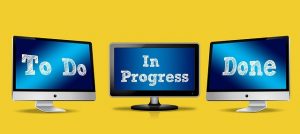 Click here to get started.