HOW TO BE GOOD TO BE AT MATH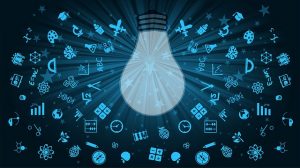 WHAT IT TAKES TO BE GOOD AT MATH
It all starts with the willingness and the ability to understand Math concepts as well as being able to solve the problems. Your brain is adaptable to learn everything as long as you have the right motivation. Some students may fantasize solving complex Math problems but the actual way to get better and learn efficiently is by doing it. Math doesn't give you a room to forget about the concepts. Once you grasp the concepts of how to solve certain problems, it becomes easy and fun to do Math.
You have to understand Math definitions
By understanding what mathematics, prime number, rational expression, polynomial among other definitions you start mastering the basic concepts required to understand Math problems.
You have to do lots of Math problems.
Challenge yourself with a minimum of 5 questions daily. The tougher the problems are, the better. Tough Math problems will structure your understanding. When you get stuck, don't take it as an obstacle. In fact, this are the problems that are going to structure and build your skill set. You may as well find someone to help you solve the problems that you don't understand. 
If you can't solve a Math problem, look for an easier one that you can solve
More complex math concepts are built upon simpler concepts. Identify the problems that you can solve as you approach the challenging questions. Keep in mind that when you make a mistake in Math, your brain grows. When our brains struggle to understand a certain concept, consider it as good learning. This is because good learning occurs when we persistently try to find a solution.
You have to learn important Math topics required for Machine (brain) learning
It's important to have a good Math foundation for one to get better at Math. It all starts with understanding Arithmetic, Pre-Algebra, Algebra 1, Geometry, Algebra II, Trigonometry, some Calculus, Algorithms, and complexity among others. Have your brain understand all the concepts in these subjects in this order, you will definitely understand all the fields required to get better in Math. This is because each of the subjects has a depth of knowledge. 
NEED SOMEONE TO DO MY MATH HOMEWORK?
Get professional Math experts to do my Math homework at elitehomeworkdoers.com. We care about your Math grade and all we want, is for you to achieve an A or B in your Math course.  
[vfb id='1′]